Saajhi Duniya organizes a variety of events relevant to its focus areas. Major types of the events are:
Lectures
Seminars
Literary and other cultural events like songs & plays relevant to social issues
Protests, rallies & awareness campaigns

Past Events
Events Search and Views Navigation
September 2020
April 2021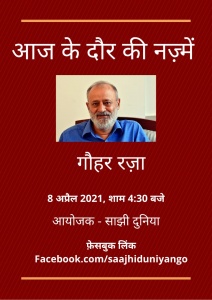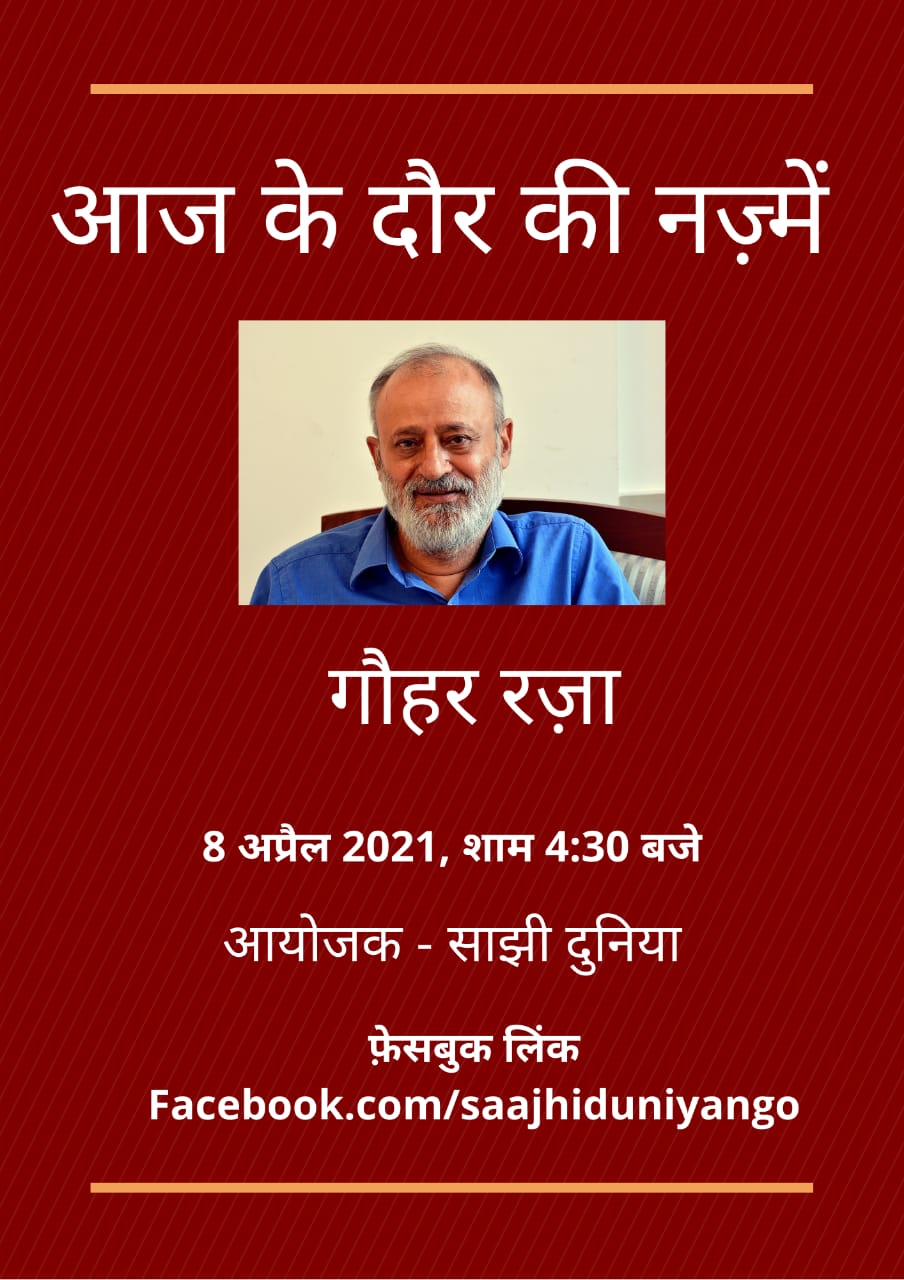 Saajhi Duniya organized a virtual programme on 8th April 2021. On this occasion famous poet Gauhar Raza presented his nazms. Gauhar Raza is an Indian scientist by profession, and a leading Urdu poet, social activist and documentary film maker working to popularize the under standing of science among general public, known for his films like Jung-e-Azadi, on the India's First War of Independence, and Inqilab on Bhagat Singh.
Find out more »
July 2021
January 2022
March 2022
April 2022
May 2022
June 2022
August 2022
+ Export Events