Remembering Bhagat Singh on his birthday
Saajhi Duniya organizes a variety of events relevant to its focus areas. Major types of the events are:
Lectures
Seminars
Literary and other cultural events like songs & plays relevant to social issues
Protests, rallies & awareness campaigns

Remembering Bhagat Singh on his birthday
September 28, 2020
@
4:00 pm
–
5:00 pm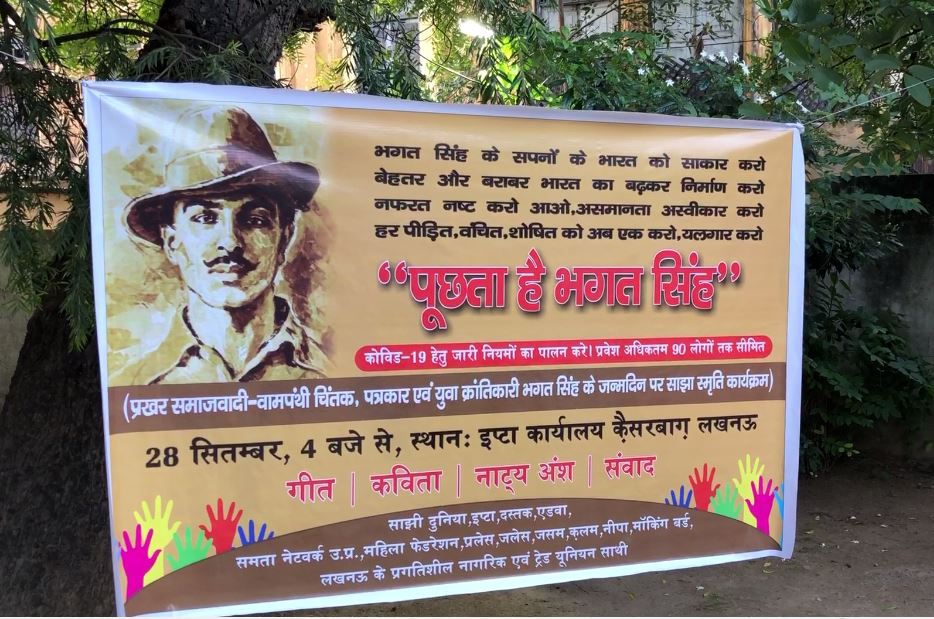 IPTA and Saajhi Duniya organized a program on the birthday of Shaheed-e-Azam Bhagat Singh on 28 September 2020 at IPTA office. On this occasion the team of Saajhi Duniya sang the famous song "Aye Bhagat Singh Tu Zinda Hai Har Ek Lahu Ke Katre Mein". Apart from the songs and poems, the letters of Bhagat Singh were recited.